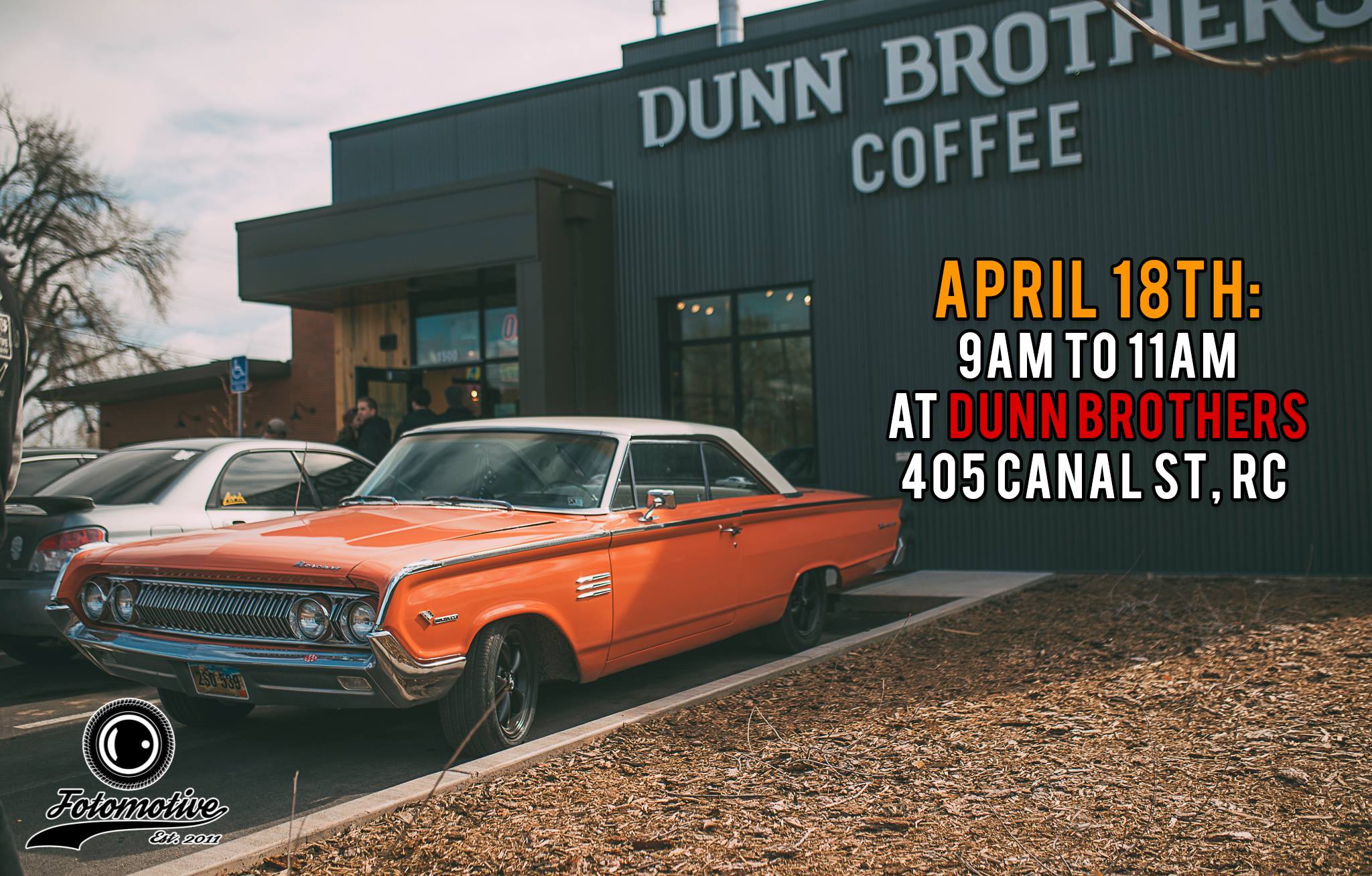 Cars N' Coffee BH: April
April 18, 2020 @ 9:00 am

-

11:00 am
Cars N' Coffee BH: April
DATE: Saturday, April 18, 2020
TIME: 9:00 AM – 11:00 AM
LOCATION: Dunn Brothers – 405 Canal St #1500, Rapid City, SD 57701
Our first event of 2020! At the site of our single largest turn out a couple of years ago! Dunn Brothers has stepped up a couple of times with last second locations, and they love having our CnCBH crowd.
Dunn Brothers shares the lot with several other businesses, and houses a drive through, so a couple parking notes!! Be respectful of other businesses, we normally try and park on the West side of the parking lot, with overflow on the side streets around it. Also be aware to not block the drive through, big trucks need coffee too, so stay out of the striped area at the entrance of the drive through!
A little more about our events, we are a grassroots event taking cues from the national Cars & Coffee movement. Cars and Coffee is a nationally recognized event held in all parts of the country. There are no trophies and no judging; just a bunch of like minded auto enthusiasts who gather to talk and check out each others rides over a cup of joe!
Locally, we've put a unique spin on the event, what makes our event unique is that we change locations throughout the Black HIlls! This allows participants to come from all over, and check out coffee shops that they may not normally go to.
As always, ALL Makes, ALL Models, and ALL Ages welcome. We love seeing more and more little ones getting into the hobby. In fact, we'll have hot wheels for the first 10 kids at the event, and we still have coloring books from PPG!
Cars and Coffee BH is a non profit group of folks just trying to spread the love of all things petrol! If you'd like to help us spread the word, give this event a share, if you'd like to host an event contact us for details!
Follow us on Facebook, and our recently added Instagram Page @cncblackhills and be sure to use the #CnCBH hashtag and we'll repost as many as we can!!
Share This Post, Choose Your Platform!